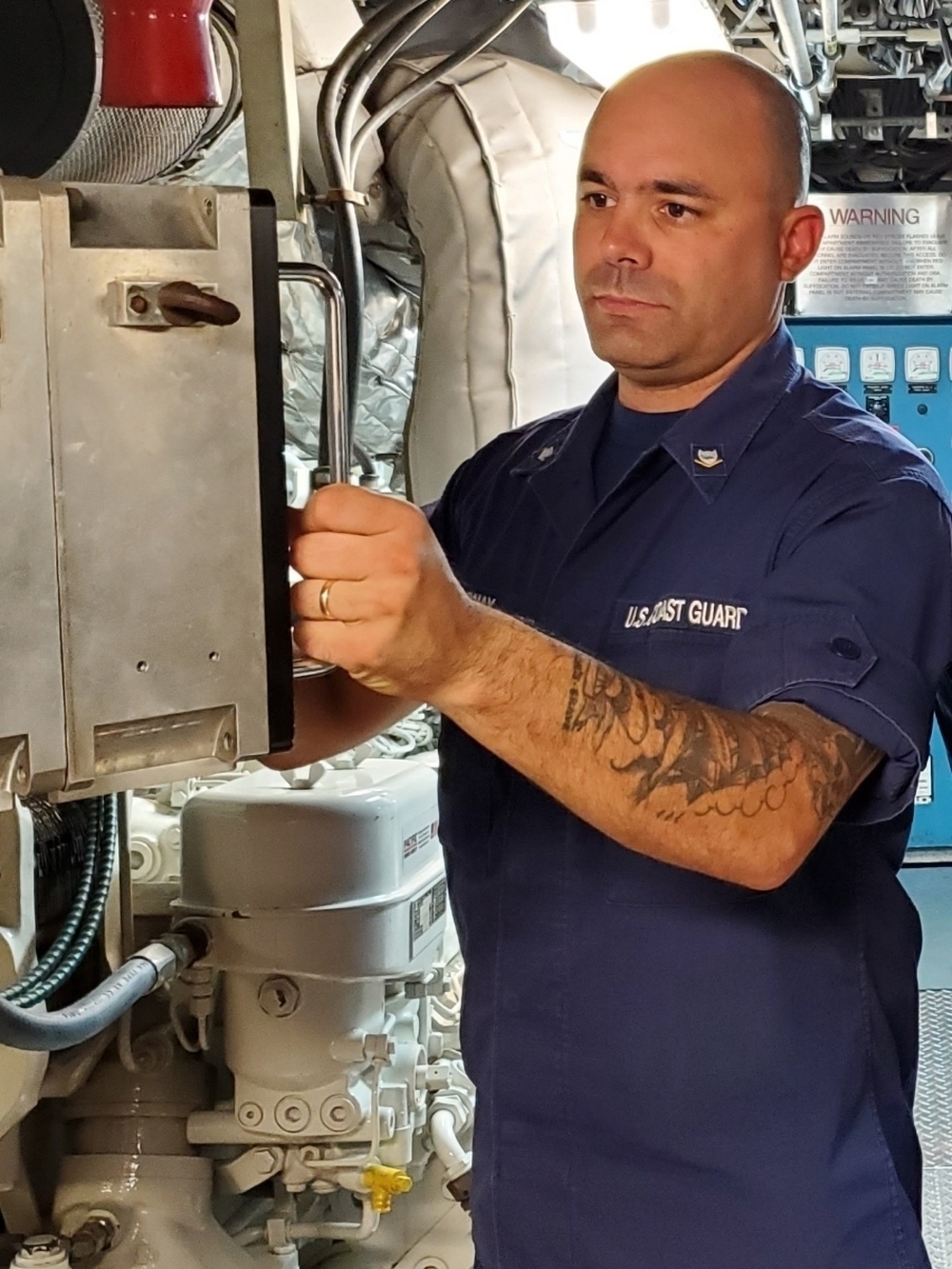 DVIDS – News – The long road traveled by a member of the coast guard, from French super yachts to Fast Response Cutters
For some people, joining a military branch is never really a choice. They had dreamed of putting on the uniform since long before they could remember. Others, maybe it's just a way out of mom and dad's house once they're out of high school or from a bad neighborhood.
For those who serve, there's the obvious question once you complete a contract: do I stay or do I go? Some are eager to return home after being away, and others are just ready to be in the civilian world again. Then, of course, you have those who decide to pursue a career in the military. Ongoing career occurs in the Coast Guard more than any other branch with a retention rate consistently over 90%. Most people who join the Service stay in the Coast Guard, even though that was not their original plan.
For Petty Officer 3rd Class Morgan Harnay, his journey to the Coast Guard is unique.
Harnay was born in a small town, Athis-Mons, about 40 minutes south of Paris, France. For most of his life he lived in a small fishing town – Saint-Raphaël in the south of France. There are several historical ties to the United States and World War II in the area, but being a member of the US military was never a thought for Harnay growing up let alone a possibility.
Living near water, it was almost inevitable that he would make a living at sea one way or another. Eventually he started working on superyachts. There are no official agreed definitions for these craft, but the term is generally used to describe large luxury, professionally crewed, motor or sailing yachts ranging from 130 to 590 feet.
After years of working on yachts, Harnay learned that the superyacht he was first officer on was for sale. The crew was tasked with taking the ship to the Miami Boat Show. This event happens to be one of the largest boat shows in the world. The superyacht was almost guaranteed for sale.
Harnay and the rest of the crew flew to Miami, and a few days later the yacht arrived. It didn't take long for it to come off the market. The ship was sold to an American couple who gave the entire crew the option of returning home or continuing to work for them. He and a few other members quickly agreed. In doing so, the American couple agreed to sponsor the crew for green cards.
Soon after, Harnay learned that because the new owners were Americans and the ship registry was no longer in the United States, they were subject to American regulations. One of those settlements was that Harnay was no longer qualified to be deck officer on the yacht because he was not a U.S. citizen.
The owners wanted Harnay to stay, but unfortunately after trying him as a crew member for about a year and a half, it just wasn't working for him. The couple agreed that they would still sponsor Harnay if he decided to quit his job aboard the yacht.
"It took me a while to decide what I wanted to do with my life," Harnay said. There have been many changes during this time. He was now married, had a child, and made the transition to making a living as a boxing trainer.
After a year and a half in Miami, he begins to miss life on the water and looks for ways to get back into the world of yachting. That's when a friend mentioned the Coast Guard. Three weeks later he was speaking with a recruiter, and five months later he was standing on a yellow triangle enduring his first day at a boot camp in Cape May, New Jersey.
"The first two weeks were interesting because my English wasn't what it is today. In Miami, there are a lot of immigrants and a lot of different accents, which makes it easier," said Harnay said. "I was trying to copy what I saw around me. It took about two weeks for them to understand that I was French."
By this time, the 32-year-old Harnay had risen from first officer on a superyacht to unrated firefighter who had just completed boot camp with a core group nearly half his age. After that, he left for his first unit.
"I was sent to an ATON unit in Long Island, New York," Harnay said. "I was a firefighter, so I spent my time moving buoys, switching between the winter season and the summer season. The transition was quite difficult, but that's what I wanted, so I was cool with it."
After about a year on Long Island, the opportunity presented itself to go to A-school and become a machine technician. "I wanted to learn more about the engineering side of things," Harnay said.
When he finished his studies, he had the opportunity to go to Hawaii. His duty station is part of the Naval Support Division (NSD) which is part of the engineering sector in Honolulu. Harnay and the rest of the NSD provide engineering and maintenance support to FRC's three homeports in Honolulu.
Certain members of the team, such as Harnay, may occasionally set sail with the ships for training or to support missions if the crews are understaffed for some reason. While en route to Hawaii, he was finally able to obtain his US citizenship.
"So I'm in Hawaii, I have my citizenship, now I want to be a captain," Harnay said. "So I went to school and got my captain's license, applied for a job here in Honolulu, and now I'm the captain of a dinner cruise yacht."
Harnay was grateful to his command for allowing him to fill the position part-time, which he does a few evenings a week when off duty.
With some time left on this enlistment, he must decide what comes next.
"For me, because I come from France, being in the Coast Guard is a feeling of pride. I have a lot of friends in Europe who have never experienced what I do every day," Harnay said. "I can see it through the eyes of the US military, which in Europe is looked at with big eyes. It's a very special feeling."
While France is where Harnay comes from, Miami has become his home. If the time comes for him to return home once his coastguard duty is over, he can do so without hesitation. Not only is Miami home, but it also happens to be one of the biggest superyacht markets in the world. With his previous experience rising through the ranks as a deck officer, his U.S. citizenship, captain's license, and Coast Guard experience on his resume, he'll likely be in demand to command any vessel.
"The Coast Guard is highly respected in the industry where I come from," Harnay said. "You really stand out every time they see the Coast Guard on your application."
Although this was not the original reason for joining the Coast Guard, it definitely became the icing on the cake of the whole adventure. From the simple hope of figuring out how to get back on the yacht as a deck officer to becoming an American citizen and a member of the Coast Guard.
"While my family and I still have time to make the decision, ultimately that's how we'll make our choice. Which position is the best option for my family," Harnay said.
Whether he stays or goes, the impact the Coast Guard had on his life will never be forgotten.
| | |
| --- | --- |
| Date taken: | 12.13.2019 |
| Date posted: | 13.12.2019 17:29 |
| Story ID: | 355664 |
| Location: | HONOLULU, HELLO, USA |
| Hometown: | ATHIS-MONS, 91, FR |
| Hometown: | SAINT-RAPHAEL, 13, FR |
| Hometown: | MIAMI, Florida, USA |
---
| | |
| --- | --- |
| Web views: | 103 |
| Downloads: | 0 |
---
PUBLIC DOMAIN


This work, The long road traveled by a member of the coast guard, from French super yachts to Fast Response Cuttersby PO2 James Connoridentified by DVDmust follow the restrictions listed at https://www.dvidshub.net/about/copyright.