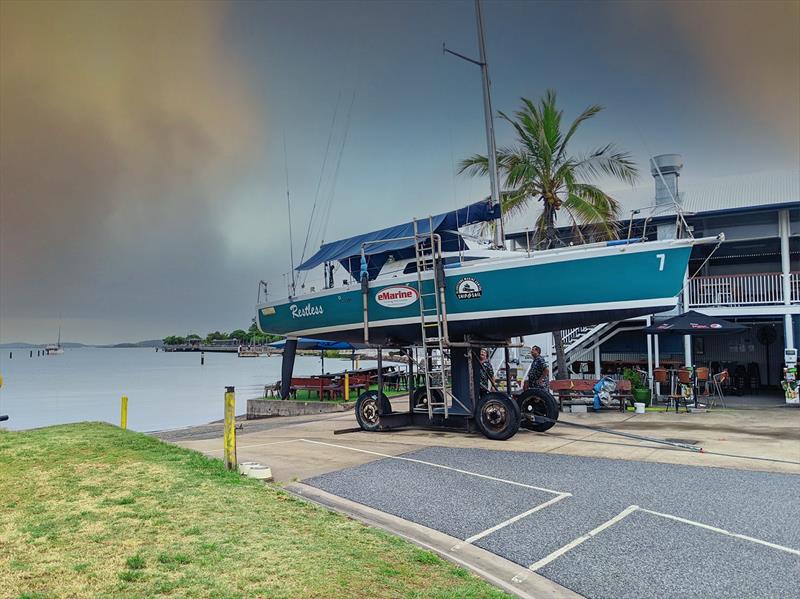 Local yachts hit the water ready for the 74th Gladstone Ports Corporation Brisbane to Gladstone Yacht Race
Local yachts hit the water ready for the 74th Gladstone Ports Corporation Brisbane to Gladstone Yacht Race
by Gladstone Ports Corporation Feb 4 23:05 PST
April 15, 2022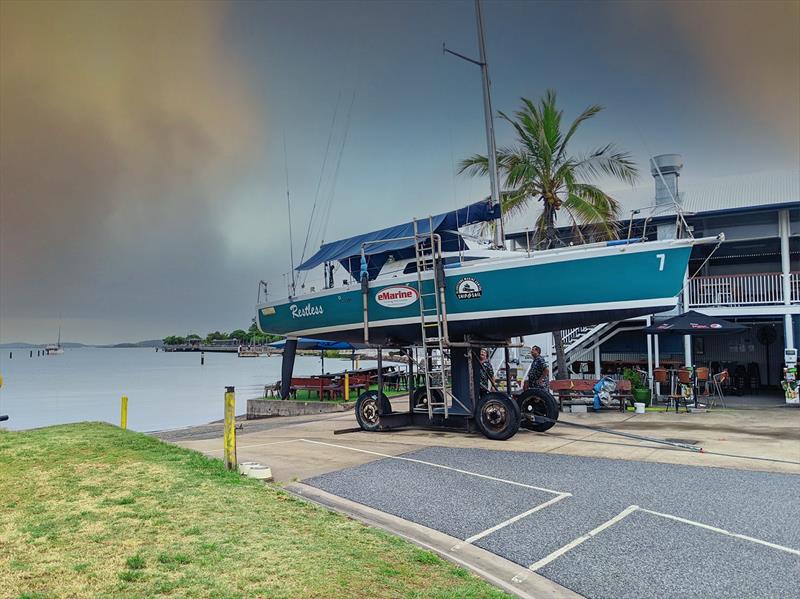 Rough racing © Gladstone Ports Corporation

A local yacht racing team has officially pushed the boat to the Gladstone Ports Corporation marina – signifying the start of a busy training season for the Restless racing crew ahead of the 74th Gladstone Ports Corporation Brisbane to Gladstone Yacht Race.
Gladstone darling Wistari will also join Restless on the water at Easter after winning the Courier-Mail Cup, one of Australia's oldest and most perpetual trophies.
The entries from Restless and Wistari mean that five boats are now officially qualified and registered for the iconic race.
Registration for the race officially opened last November, giving boaters a five-month head start to get their qualifying ticket under their belts, bring their crews up to speed and ensure their boats are in good shape with all the bells and all the whistles that worked.
Restless Skipper John Ibell said that every January for the past nine years the Restless crew roll up their sleeves and get to work to ensure they are ready to race for a 300 nautical mile journey who awaits them.
"After about a month ashore, we finally got Restless back in the water after giving her an annual service and doing a keel and rudder check," Mr Ibell said.
"The sailing club season has resumed so we can't wait to train again now that it's in the water," he said.
"And the training is tough, we have a lot of skills to hone, including practicing sail changes and trimming."
"We do a few races around Keppel Bay beforehand, so we spend a lot of time qualifying for the team race.
Mr Ibell said that every year the Restless Race Team reveals its new uniforms on race morning.
"Our uniforms have become a hit, they're a bit different and quite colorful but everyone loves them."
Marina Superintendent David Osmond said while yachtsmen were fine-tuning their boats, GPC was also preparing to welcome racing fans across the finish line in style.
"Our beautiful marina has a front row seat to the action and is located at the finish line of the race," Mr. Osmond said.
"Our team at GPC have worked hard to transform the marina area and we are very proud to offer our modern facilities and competitors and visiting yachtsmen to relax in our stylish marina lounge," he said. declared.
Registration for the race closes at 5 p.m. on Monday, March 28. Learn more about www.brisbanetogladstone.com.